Hello lovelies!
Welcome again to my
VISIBLE IMAGE
DESIGN TEAM PROJECT for this week. I know I keep saying this, but wow, these Friday's soon come round. As you will have noticed probably, Friday is my design team day for
VISIBLE IMAGE
I will be sharing my creation's with you and how I made them. I hope you will also visit my design team buddies, you will find the links to their blogs on my side bar. You will see lots of inspiration using the gorgeous stamps.
Lot's of exciting things are happening for
VISIBLE IMAGE
so keep your eyes peeled on us all for the latest updates and exciting news! You WILL NOT want to MISS IT!
Anyway, now I will show you my project for this week. I decided to use another
CHARACTER STAMP
this week and have chosen
MOLLY
I wanted to use colours that would make her look so sweet...but not quite so innocent when you take a look at her teddy! All pretty in pink and so sweet! LOL
The stamps used for my card are ....
You can go straight to these stamps by clicking on the links above or hop over to the
where you can browse the fabulous choice of stamps that are excellent quality to use.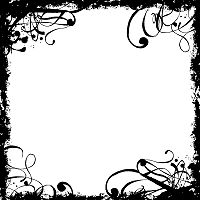 The rest of the materials needed to make the card are...
~ White Card for stamping onto
~ Memento Ink Tuxedo Black
~ Letraset Promarkers in shades: Skin - Putty ~ Dusky Pink ~ Sunkissed Pink ~ Coral
Hair - Pastel Yellow ~ Mustard ~ Gold ~ Raw Sienna
Dress/Tights/Bows - Pale Pink ~ Cocktail Pink ~ Antique Pink
Boots/Bear/Eyes - Mustard ~ Raw Sienna
Outline - Warm Grey 1
~ C5 White Card Blank
~ Kanban Water Colour Magic A4 Paper Pad
~ Pastel Pink Card
~ Pastel Pink Rose Ribbon
~ Two tone roses
~ Self-adhesive Pearls
~ Double sided tape
~ Pinflair Glue
How to make...
~ Stamp
MOLLY
onto your white card. Colour in with your chosen colouring medium. Cut out and matt onto a piece of pink card leaving a narrow border. Matt again using double sided tape onto patterned paper from the Water Colour Magic pad, matt again onto a contrasting colour, and again onto plain pink card. So you finish up with 5 layers. The stamped image and the other 4 layers you matted.
~ Turn the card blank so it is tent fold. Cover with striped paper so the stripes go across.
~ Attach a length of the pastel pink rose ribbon using Pinflair Glue.
~ Use pinflair and glue the stamped panel as shown to the left of the card, making sure it is raised slightly away from the card.
~ Stamp the
WORDS
as shown, then matt as you did before with the image. Attach to the top right corner so it is raised slightly using Pinflair.
~ To finish add the self-adhesive pearls and the flowers as shown.
I absolutely love these colours together. I think they look really pretty!
I absolutely love using
VISIBLE IMAGE STAMPS
the quality is excellent and you can achieve perfect stamping results every time. Have a browse through the
VISIBLE IMAGE GALLERY
to see lot's of inspiration using the fantastic stamps. Don't forget to also enter the
VISIBLE IMAGE JUNE CHALLENGE
which starts tomorrow so pop back to see my project for this. You could be in with a chance of winning £10 to spend on
VISIBLE IMAGE STAMPS
it's a great theme so why not hop over and take a look at the design team creation's for inspiration. We would love to see your entries. Please note you MUST USE an ACTUAL STAMP ...NO DIGIS!
Also join the
VISIBLE IMAGE FACEBOOK GROUP
where you will see lot's of project's posted in the group. It is a fun, friendly and inspirational place to be.
I hope you have enjoyed your visit today. Thank you for taking the time to visit my blog I do always appreciate you stopping by.
Have fun and happy stamping,
lot's of love
Nicola XXX