Hello lovelies,
Well, it's here again...Friday!
So, of course that mean's that I am here again with a
VISIBLE IMAGE
design team project to show you.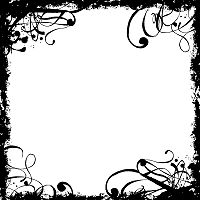 I absolutely loved making my project this week as it gave me the chance to use the gorgeous new character stamp
CLARA
who is just beautiful!
Stamps used...
You can buy these stamps over at the
VISIBLE IMAGE
Website or click on the link's to go directly to them. If you want Clara to have a partner the perfect match is
EDGAR
they are just perfect for each other!
The other materials you need to make this card are...
8x8 decorative card blank ~ Memento Ink Pad Rich Cocoa ~ Promarker's in shades:
SKIN: Almond ~ Putty ~ Dusky Pink ~ Sunkissed Pink
HAIR: Sandstone ~ Caramel ~ Raw Sienna
CLOTHES: Tea Green ~ Grey Green ~ Soft Green ~ Pastel Green ~ Cinnamon ~ Terracotta
OUTLINE: Warm Grey 1
~ Distress Ink Brushed Corduroy ~ Blending Tool ~ Kanban Love & Marriage Decorative papers ~ Tim Holtz Sizzix Dies: Gadget & Gears ~ Scallops Border Die
Memory Box Scalloped Posie Die ~ Cream Lace ~ Cream Ribbon ~ Flowers ~ Dew Drop ~ Self- adhesive Pearls ~ Silicon Glue ~ Double-sided Tape
How to make...
~ Trim decorative paper to cover the base of the card blank, round the corners before attaching it using double-sided tape.
~ Stamp
CLARA
using the Rich Cocoa and colour with Promarker's, fussy cut around the edges.
~ Use the dies to cut out the cogs and gears and scalloped borders and a scalloped posy.Attach a length of cream ribbon to one of the borders and a strip of lace along the bottom of the card blank.
~ Ink the edges with the brushed corduroy distress ink and attach to the card as shown using silicon glue.
~ Stamp the 'With Love' from one of the
MORE THAN WORDS
collection's, add to decorative paper and attach with foam pads over the scalloped borders.
~ To finish embellish with the scalloped posy, add a dew drop to the centre, the flowers and pearls.
I love this colour combination.
Don't forget to check out the rest of the gorgeous stamps over at the
VISIBLE IMAGE
Website, so many gorgeous stamps to choose from.
Also hop over to join the
VISIBLE IMAGE FACEBOOK GROUP
such a friendly group and very inspiring too with lot's of beautiful project's to see. For more inspiration look through the
VISIBLE IMAGE GALLERY
which showcases lot's of beautiful creation's!
Finally, don't forget the
VISIBLE IMAGE MAY CHALLENGE
too. It is a fabulous theme and you never know you could be in with a chance of winning £10 to spend on
VISIBLE IMAGE STAMPS
. All you have to do is make a project using an actual stamp (NO DIGIS) and follow the theme for this month. Upload your entry making sure you link directly to your project for the challenge. If you are randomly picked as the winner you will receive the prize! Goodluck, have fun and happy stamping.
Thanks for stopping by today and I look forward to your next visit!
Lots of love
Nicola XXX