Hello lovelies,
another Friday is here again and into August too!
So that means it is time for me to share a creation with you all using the fantastic stamps from
The creation I am sharing with you today is one of my samples that I made for
and I have used the
Other materials needed to make this card...
~ Letraset Promarkers in shades: Skin- Almond ~ Putty ~ Sunkissed Pink ~ Coral
Eyes: Olive Green ~ Umber
Hair: Cool Grey 3 ~ Cool Grey 4 ~ Cool Grey 5
Clothes: Pear Green ~ Moss ~ Olive Green ~ Marsh Green ~ Lime Green ~ Meadow Green
Outline: Warm Grey 2
~ White bleed proof card
~ Memento Ink Tuxedo Black
~ Tim Holtz Distress Embossing Ink
~ Tim Holtz Distress Inks: Walnut Stain ~ Peeled Paint ~ Antique Linen
~ Blending Tools
~ Water Spritzer
~ 8"x8" white square card blank
~ WOW Embossing Glitter Black Russian
~ 2 Black Sparkle Brads
~ Gold Pigment Powder
~ Double sided tape
~ Silicon Glue
~ Heat Gun
~ Metal embellishment
How to make...
~ Stamp Edward onto the white bleed proof card, colour with your chosen medium. Fussy cut out.
~ Use your blending tool and the Peeled Paint ink to create an inked border on the card blank.
~ Trim a square of white card just slightly smaller than the card blank so you have a narrow border. Use the Walnut Stain ink and blending tool to create a border on this card as before. Matt onto the card blank with double sided tape.
~ Trim another square of white card slightly smaller than the previous one. Use the Peeled Paint and Antique Linen inks and your blending tool to create a background. Add some gold pigment powder to water and spritz lightly use your heat gun to dry.
~ Stamp the branches from the set onto the spritzed background using your embossing ink. Sprinkle with the embossing powder and heat until melted.
~ Stamp the bats randomly with black ink as shown. Stamp one bat onto white card, fussy cut and use silicon glue to add to the background. Attach this panel to the card blank using double sided tape.
~ Create a background panel as before with the inks and spritzing with the pigment powder and water. Dry with your heat gun and stamp the 'immortal is forever'. Add a black sparkle brad at each side. Use silicon glue to attach as shown.
~ To finish use silicon glue to add Edward and the metal embellishment.
I love this set, it can be used for so many different projects!
stamps are excellent quality and you get lovely, crisp even results every time!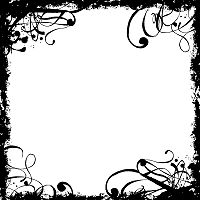 Don't forget
VISIBLE IMAGE
also have a group on Facebook which you can join by clicking
HERE
It's a fun group with lots of inspiration to see using the stamps, and you will also see creations from myself and the rest of the design team.
PLEASE NOTE FOR THE CHALLENGE YOU MUST USE AN ACTUAL STAMP! NO DIGIS ALLOWED!
I am entering this project into the following challenges...
Thank you for stopping by today and I look forward to your next visit!
Happy Stamping,
lots of love
Nicola XXX