Hello lovelies,
wow another Friday is here again!
So, you all know what that means...it is time for me to share another creation with you all using the fantastic stamps from
My creation I am sharing with you today is one of my samples that I made for
and I have used the
Other materials needed...
~ Tim Holtz Distress Inks Spiced Marmalade - Shabby Shutters - Scattered Straw
~ 8"x8" square white card blank
~ White A4 card
~ 4 gem brads
~ 4 pearl brads
~ Ink blending tool
~ Double sided tape
~ Orange Organza Ribbon
How to make...
~ Use the inks to stamp the chandeliers in a repeat pattern onto the A4 card. Stamp the text stamp as shown. Trim to fit the card blank so it leaves a narrow border. Use the loop on the text stamp to stamp a border as shown.
~ Add the brads to each Chandelier hanger. Ink the edges and used double sided tape to attach it to the card blank.
~ Ink the edges of the card blank and wrap organza ribbon as shown and finish with a bow.
I love this stamp set, it could be used for any occasion.
stamps are excellent quality and you get lovely, crisp even results every time!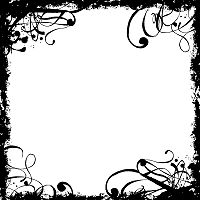 Don't forget
VISIBLE IMAGE
also have a group on Facebook which you can join by clicking
HERE
It's a fun group with lots of inspiration to see using the stamps, and you will also see creations from myself and the rest of the design team.
PLEASE NOTE FOR THE CHALLENGE YOU MUST USE AN ACTUAL STAMP! NO DIGIS ALLOWED!
I am entering this card into the following challenges...
Thank you for stopping by today and I look forward to your next visit!
Happy Stamping,
lots of love
Nicola XXX